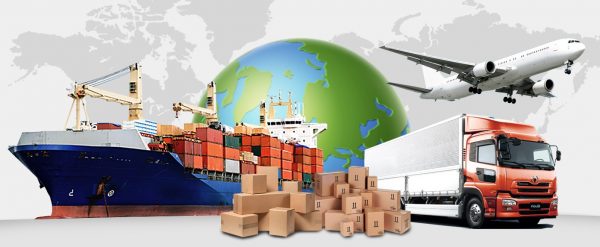 What is a DOT Consortium?
Under the regulations, individual owner/operators, small companies and all employers are allowed to join a consortium that is comprised of employers of any transportation modes that are subject to DOT drug and alcohol testing.
We also recommend that you research the consortium to ensure they have the knowledge and expertise to ensure compliance.
It is important to remember that the consortium is your service agent and you the employer still remain responsible for compliance under 49 CFR part 40.
A consortium will often manage the DOT random testing programs of several employers, including those of owner-operators who are not permitted to manage random testing themselves.
DOT Drug Testing USA provides DOT random drug testing and alcohol testing as required by your specific DOT Agency. We also offer consortium and third party administrator (C/TPA) services which manages the entire DOT approved Consortium for DOT regulated companies and DOT covered "safety sensitive" employees.
Our DOT consortium complies with all requirements of DOT 49 CFR Part 40 which mandates that all "safety sensitive" employees be enrolled in a random drug and alcohol testing program.
The Department of Transportation (DOT) has strict regulations requiring regulated companies and independent operators (CDL License Holders) be a member of a DOT drug and alcohol Consortium and failure to comply with these regulations can result in significant fines and other DOT sanctions.
How Do I Join A Consortium?
DOT Drug Testing USA provides all members of our DOT consortium a package consisting of Federal Chain of Custody Forms to be used when taking a DOT drug test, a welcome letter and certificate of enrollment at no additional cost.
Why Choose Us?
When joining a DOT Consortium, it is important that the Consortium staff be fully knowledgeable of all DOT regulations regarding 49 CFR Part 40 and the DOT random drug and alcohol testing requirements. Schedule a Drug Test prides itself on providing accurate professional information and services regarding the DOT Consortium or any other services you may require.
DOT Drug Testing USA is fully versed in the DOT procedures for pre employment drug testing, random drug testing, reasonable suspicion drug testing, post accident drug testing, return to duty drug testing and follow up drug testing. Call us today with any questions you may have!  Call us today! at (800) 579-8083.
Listed below are the most current DOT random testing rates for 2019. The current information outlines the annual minimum drug and alcohol random testing rates that has been established within each specific DOT Agency and the USCG for 2019.
DOT Agency
2019 Random Drug Rates
2019 Random Alcohol Rates
Federal Motor Carrier Safety Administration (FMCSA)
25%
10%
Federal Aviation Administration (FAA)
25%
10%
Federal Railroad Administration (FRA)

25% Covered Service

50% Maintenance of Way**

10% Covered Service

25% Maintenance of Way**

Federal Transit Administration (FTA)
50%
10%
Pipeline & Hazardous Materials Safety Administration (PHMSA)
50%
N/A
United States Coast Guard (USCG)
50%
N/A
** Random testing for Maintenance of Way began on 6/12/2017.
For more information on DOT drug and alcohol testing requirements or to enroll in our DOT Consortium anywhere in the U.S, call us today, (800)-579-8083 or order your consortium membership online!