Trump Donates Salary to DOT to "Rebuild" and "Modernize" Our Nation's Infrastructure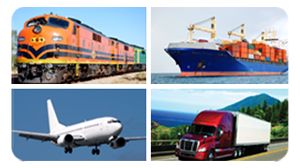 On February 13, 2018 President Donald Trump announced that he will donate his fourth quarter salary to the Department of Transportation (DOT), to help rebuild the Nation's Infrastructure.
President Trump announced his Infrastructure plan on Monday 2/12/2018 which outlined the Trump Administration's $1.5 trillion infrastructure plan.
White House Press Secretary Sarah Huckabee Sanders was quoted as saying that the president's salary will go to support DOT programs and "to rebuild and modernize our crumbling infrastructure."
DOT Secretary Elaine Chao was on hand for the announcement, along with two other DOT officials – Derek Kan, under Secretary of Transportation Policy and Senior Advisor to the Secretary of Infrastructure Jim Ray.
Secretary Chao was quoted as saying, "The goal of the president's proposal is to stimulate at least $1.5 trillion in infrastructure investment, which includes a minimum of $200 billion in direct federal funding, and a key element is to empower decision-making at the state and the local level because state and local officials know best the infrastructure needs of their communities."
This was not the first time President Trump has donated his salary.  In fact, he has donated his salary on a quarterly basis since he has taken office, his most recent prior to February 13, 2018 was in November 2017.  President trump donated his salary to the Department of Health and Human Services to help address the National Opioid Epidemic.
For more information on how the new infrastructure plan will impact DOT Required Drug Testing Programs or to enroll in a random drug and alcohol testing pool, call us today!
DOT Drug Testing USA (800) 579-8083.