DOT Road Signs Vandalized In North Carolina
Last night in Charlotte, North Carolina hackers took it upon themselves to mess with DOT road signs on the highway and portray their own messages.
The Department of Transportation has many transportation industries under its belt such as the FRA (Federal Railroad Administration), FMCSA (Federal Motor Carrier Safety Administration) and much more. But did you ever realize those construction workers on the side of the road require drug testing and fall under the DOT? And those road signs they often put up can be hacked into? Charlotte, North Carolina found this out the hard way.
This has happened before…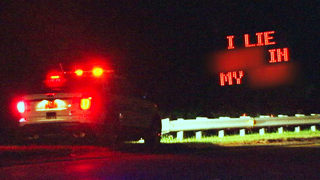 This is not the first time DOT traffic signs have been hacked. In 2014, a hacker claimed responsibility for changing road signs across the state, including one on Interstate 40, some in the mountains and one in Winston-Salem. It also happened in 2011 when someone changed a road sign in Indian Trail to read "Impeach Obama." There are even step by step instructions online of how to hack these signs, the search term "how to hack road signs wirelessly" alone has over 2,390,000 results alone; with Youtube videos as well. These results beg the question, how easy is it to hack these road signs?
Who saw it?
The sign was reported by the local Channel 9 news anchor in the area and promptly fixed by 5 am but the damage had already been done with several drivers taking and posting photos of the vulgarities online.
This story is still updating with media outlets reaching out to the North Carolina Department of Transportation to find out how the signs were hacked and if their crews had to deal with any other signs with vulgar messages.
Stay up to date with the latest in DOT and drug testing news right here on DOTDrugTesting.com. No matter your DOT Mode we will keep you 100% DOT Compliant!