HHS Publishes Revised Federal Drug Testing Custody and Control Forms (CCF)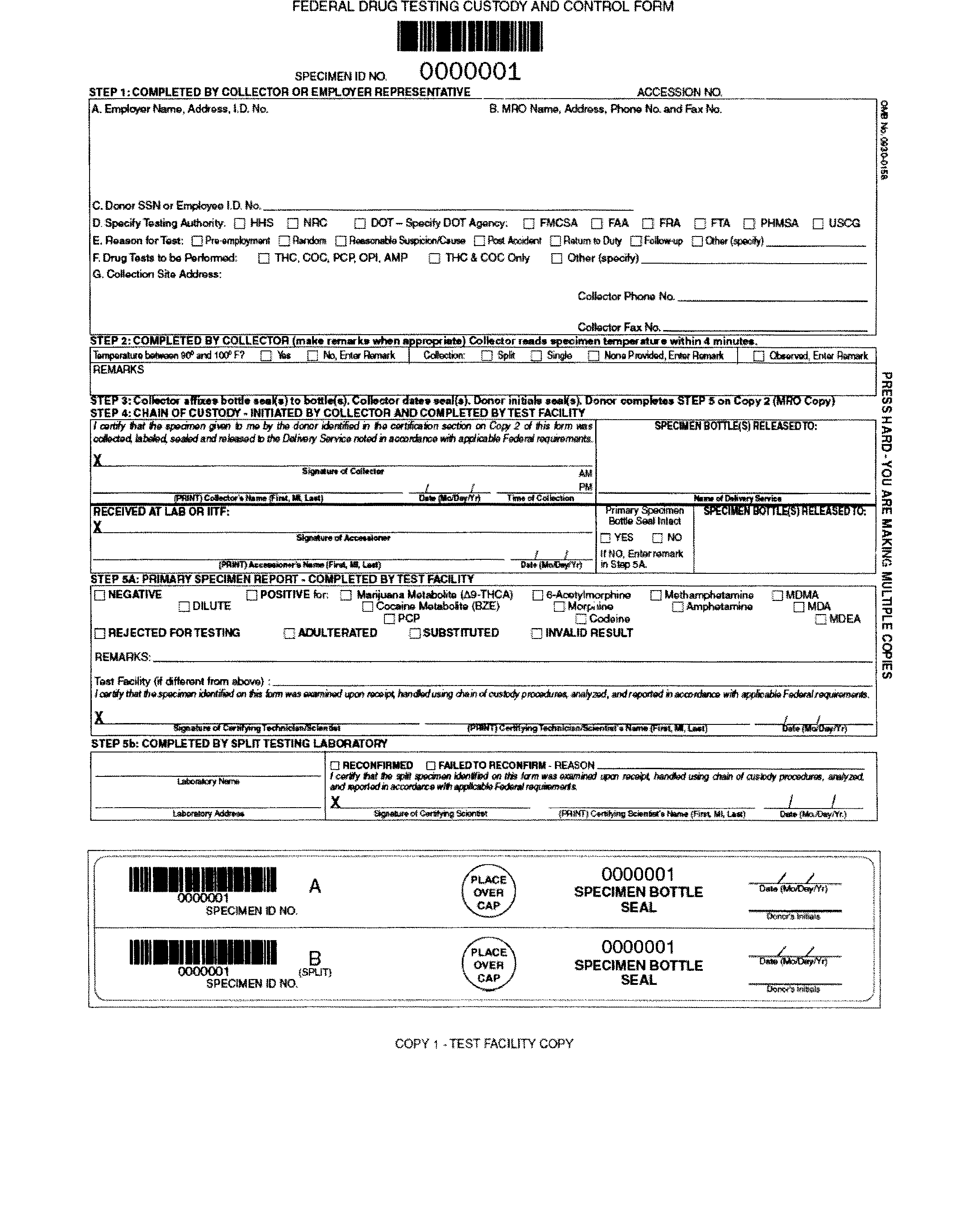 The Department of Health and Human Services recently announced that their revised Federal Drug Testing Custody and Control Form (CCF) was approved by the Office of Management and Budget (OMB).  In the 'terms of clearance', OMB is authorizing the use of the 'old' CCF. 
DOT regulated employers and their service agents (collectors, laboratories, Medical Review Officers) are to continue using the 'old' CCF until further notice from DOT's Office of Drug and Alcohol Policy and Compliance.  When using the 'old' CCF a "memorandum for the record" is not required.
Differences between Revised and "Old" CCF's
The old CCF's are the ones that have been used under the DOT-regulated program since 2010.
The new CCF's contain the following revisions:
In Step 1D: Removal of the checkbox, the letters "DOT" and hash line in front of the text "Specify DOT Agency"
In Step 5A:

Addition of four new analytes (oxycodone, oxymorphone, hydrocodone, and hydromorphone),
Removal of the analyte methylenedioxyethylamphetamine (MDEA).
Can DOT regulated employers and their service agents use the OMB approved revised CCF for testing under 49 CFR Part 40?
Not at this time because DOT has not issued a final rule authorizing testing for synthetic opioids.  However, if the revised CCF is used inadvertently and the testing was consistent with Part 40, MROs are to verify and report the result according to Part 40.
If you have any questions regarding Federal CCF's or any other DOT related questions or would like to join a DOT Consortium, feel free to call at (800)579-8083.