Could the DOT Start Testing for Sleep Apnea?
April 11, 2016
Keep abreast of the water quality of the home, the waterproofing design of the whole machine, the appearance of small and high precision technology. Whirlpool filter To provide the family with high quality net drinking water filter 3 , from inside to outside, take care of every link.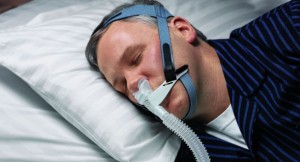 The Department of Transportation is seeking public comment whether it should mandate sleep tests that had not been recommended by the National Transportation Safety Board. The DOT looks to understand the impacts of screening, evaluating and treating rail workers and commercial motor vehicle (CMV) drivers for obstructive sleep apnea (OSA). The National Transportation Safety Board recommended that DOT take action to address OSA screening and treatment for transportation workers.
FRA and FMCSA will host three public listening sessions to gather input on OSA in Washington, D.C., Chicago, and Los Angeles. "It is imperative for everyone's safety that commercial motor vehicle drivers and train operators be fully focused and immediately responsive at all times," said U.S. Transportation Secretary Anthony Foxx.  "DOT strongly encourages comment from the public on how to best respond to this national health and transportation safety issue."
While government agencies have increasingly raised alarms about sleep apnea, tests for it aren't mandated for highway drivers or rail workers. The disorder is triggered by a halt in breathing during the night, which causes people to repeatedly wake up and disrupts normal sleep patterns, leading to difficulty staying awake during the day and other health hazards.
Undiagnosed or inadequately treated moderate to severe OSA can cause unintended sleep episodes and deficits in attention, concentration, situational awareness, memory, and the capacity to safely respond to hazards when performing safety sensitive service.
"The collection and analysis of sound data on the impact of OSA must be our immediate first step," said FMCSA Acting Administrator Scott Darling.  "We call upon the public to help us better understand the prevalence of OSA among commercial truck and bus drivers, as well as the safety and economic impacts on the truck and bus industries."
With drug and alcohol testing centers throughout the entire United States, DOT Drug Testing USA is available to answer all of your drug and alcohol testing questions and needs.
For more information contact:
Andrew Gormally
Marketing/Industry Relations Assistant
https://www.dotdrugtestingusa.com
(800)579-8083
DOT Drug Testing USA