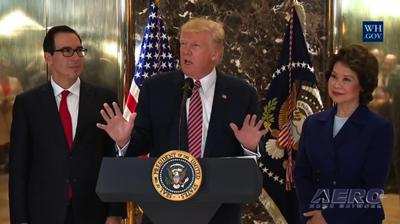 Drones are getting a presidential thumbs up, as President Donald Trump has directed Transportation Secretary Elaine Chao to launch the Unmanned Aircraft System Integration Pilot Program or Drone Integration Program. The U.S. Department of Transportation (DOT) and Federal Aviation Administration (FAA) on Nov. 2, 2017, fulfilled President Donald Trump's directive, issued in a Presidential Memorandum on Oct. 25, 2017, to launch a three-year Unmanned Aircraft Systems (UAS, or drone) Integration Pilot Program.
The Drone Integration Program Initiative
The initiative of the Drone Integration Program is to test drone operations with the partnership of state and local governments while eliminating some of the most significant challenges. The program will help tackle the most significant challenges in integrating drones while reducing risks to public safety and security.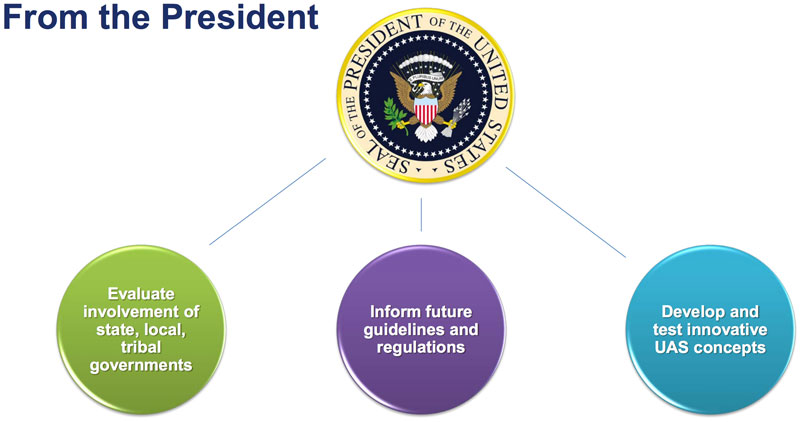 These results will be used to accelerate the jurisdictions in the integration of drones into national airspace. The results will also be used to show the benefits drones could have in the United States economy, per the U.S. Department of Transportation's official announcement.
Drone Integration Program under the USDOT and FAA

This program is to be regulated by the USDOT and FAA. Together the two departments intend to develop a regulatory framework that will allow more complex low-altitude operations.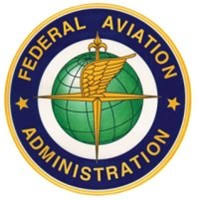 The USDOT will publish a Federal Register Notice with additional details on applications and how the program will work. After evaluating all applications, USDOT will invite a minimum of five partnerships to take part in the program.
Interested state, local and tribal governments must submit a notice of intent to participate by Nov. 28, 2017
Potential Benefits Of The Drone Integration Program In The Economy
A large demand for drone pilots will expand the job market.
Drones can save lives
Drones can support law enforcement 
Drones can contribute to safe infrastructure maintenance and management.
Drones can streamline agriculture management
Drones can give media access to hard-to-reach places